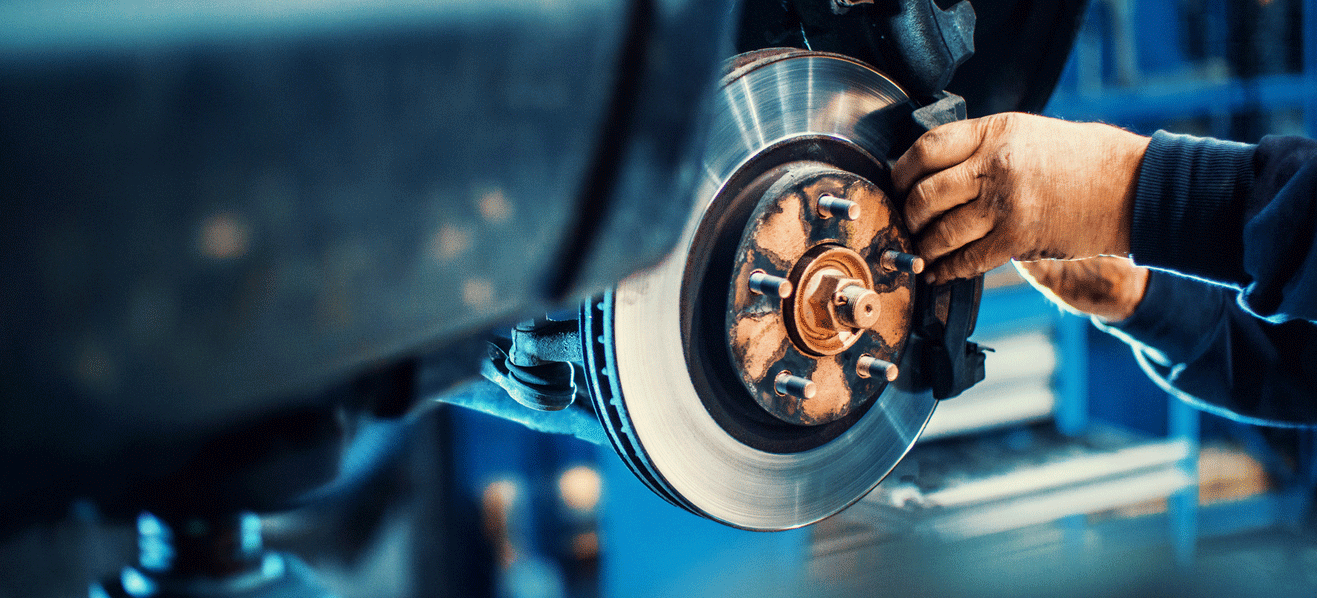 Brake Service in Kansas City, KS
Modern vehicles come with some amazing safety technology. Manufacturers now make systems that can read traffic signs, monitor your blind spots, and even keep you in your lane if your car starts to deviate. With all of these advanced programs, drivers still shouldn't take their most integral safety tools for granted. If you truly want to remain safe while you drive, you need to take good care of your brakes.
Brake inspections and service by experienced auto professionals are vital to ensure the safety of you and your passengers. If you feel that your brakes are due for maintenance, you can count on the skilled technicians at Oakes Auto to perform all the necessary tasks quickly and efficiently.
Whenever you drop your vehicle off at one of our service centers, you can rest assured that it will receive top-quality maintenance. Our team of professional service technicians can inspect your brakes with trained eyes and the latest diagnostic tools, and we can go over the diagnosis with you once we've found any issues. We have all the tools, parts, and expertise necessary to get you back behind the wheel with confidence. We feel that your budget shouldn't come between you and your peace of mind, so we provide our brake services at an affordable price.
How Do You Know If Your Brakes Need Maintenance?
Because you rely on your brakes to keep you safe every time you drive, there's no reason to gamble by ignoring potential problems. The issues will only become more dangerous the more you drive on them, so don't wait to act when you notice anything that may be amiss. If you ever think that your vehicle's stopping ability is not as easy, quiet, or smooth as it should be, schedule your brake service with us.
The warning signs may vary from one situation to the next, but keep watch for these common indicators that it's time for brake service:
Slack or irresponsive brakes
Grinding noise or feeling
Screeching or whining noise
Shaking, vibrating, or rattling
These are some of the most common signs that prompt drivers to bring their vehicles in for help, but there are many other indicators that problems may be developing. If anything doesn't sound right or feel right when you apply the brakes, don't take any chances. Bring your vehicle to us and we'll take a thorough look. We can do everything needed to repair and restore your brakes to proper functionality, and you can return to the roads of Kansas City without any worries.
Quick and Easy Brake Service at Oakes Auto
No matter what side of the Missouri River you're on, we have a service center nearby and ready to help with all your automotive needs. If you suspect your brakes could use some professional care, we invite you to bring your vehicle in to our shop. We'll take care of everything for you.