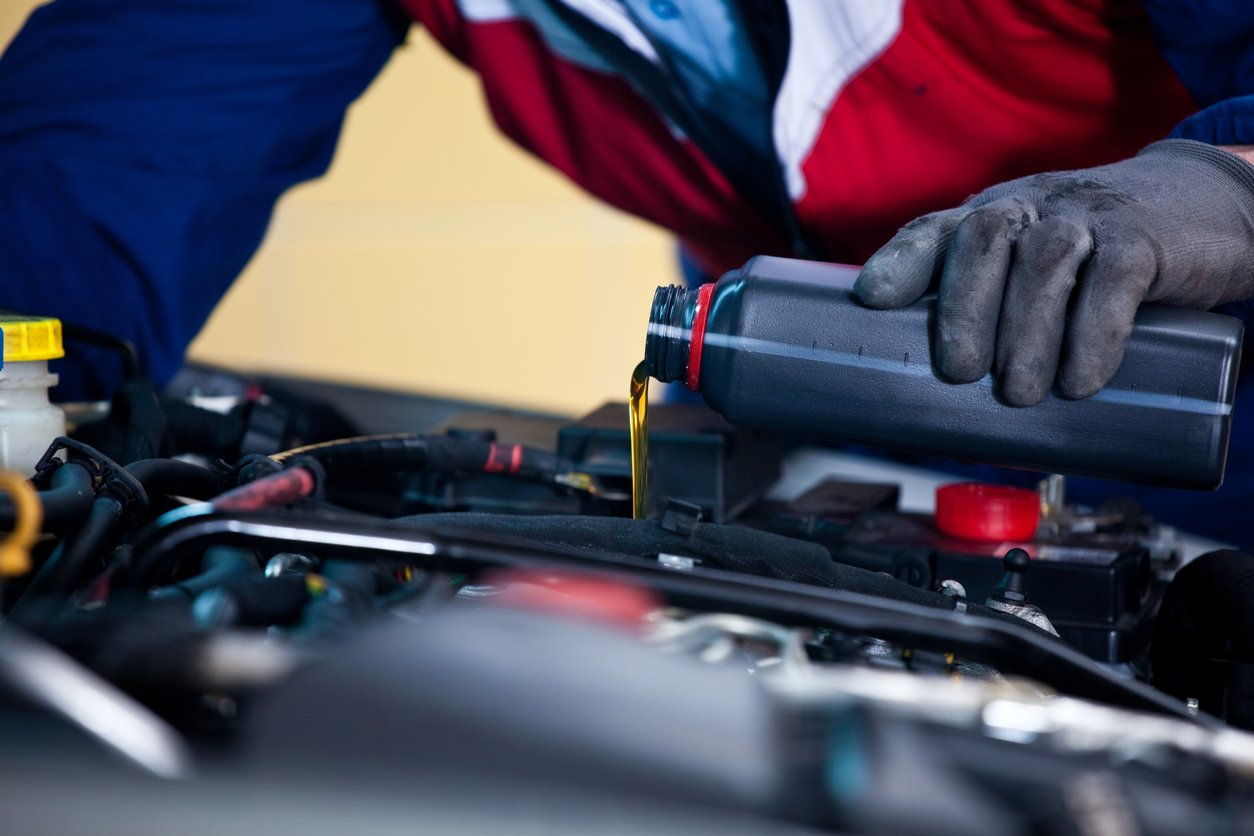 Oil Change Service in Kansas City
Your engine has a lot of moving parts, and the easiest way to keep them running smoothly is also one of the most cost-effective automotive services available. Keeping up with a regular oil change schedule is a crucial measure to keep your engine functioning properly, and it can help you get every mile possible out of your vehicle. That's why we think it's strange that so many drivers put off their oil changes for far too long. When mechanical issues arise, we see that it often could have been avoided with proper care.
While it may not seem as urgent as other kinds of auto maintenance, if you skip out on your oil change, you may be setting your engine up for serious, more expensive repairs down the road. However, you can spare your vehicle the trouble simply by scheduling an oil change with the experts in our service center. Our skilled technicians at Oakes Auto can keep your vehicle functioning at peak performance, and we can always render our services for a reasonable price.
Why Are Regular Oil Changes Necessary?
When you bought your vehicle, the manufacturer suggested that you adhere to a basic service schedule. They know that even though slack tires an uneven alignment may garner more attention, the oil change is just as essential as any other service.
The engine provides the heartbeat under the hood of your vehicle, and if you drive it too long without changing the oil, you will begin to notice a marked drop in performance, and you also run the risk of harming all the complex mechanical components. Thee oil change supports your vehicle with a variety of essential functions:
Fighting sludge accumulation
Filtering hazardous contaminants
Lubricating the engine to deter wear and tear
Keeping the engine cool
Forgoing your oil change can leave your vehicle at risk for a host of potential problems, and those troubles will only become more pronounced as you keep driving. Powertrain repairs can become serious expenses in a hurry, but you can spare yourself the hassle by keeping up with a maintenance schedule.
Quick and Simple Brake Service at Oakes Auto
At Oakes Auto, we operate two service centers for our Mitsubishi and Kia dealerships. No matter what side of the Missouri River you're on, we're ready to meet all your automotive needs in Kansas City and North Kansas City. If you're due for an oil change, we encourage you to bring your vehicle to us. We'll deliver top-notch service in a quick and efficient manner, and we can get you back on the road with a smooth-running engine.